Betfair App Review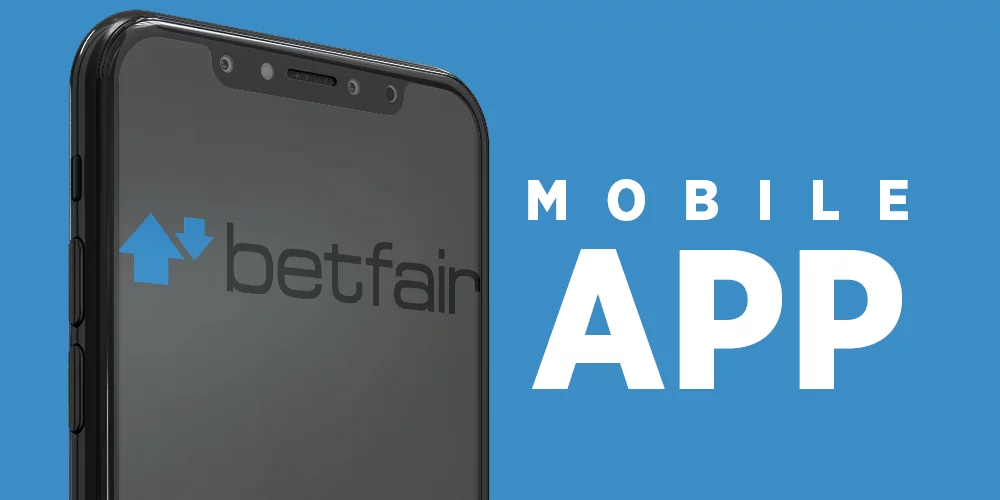 By now, there is virtually no one left who does not know Betfair , one of the most important gaming operators in the sector. In fact, it was just 10 years from its birth in 2000 to its debut on the London Stock Exchange in 2010. In 2015, it merged with Britain's Paddy Power, giving way to the world's largest gaming operator.
Features of Betfair app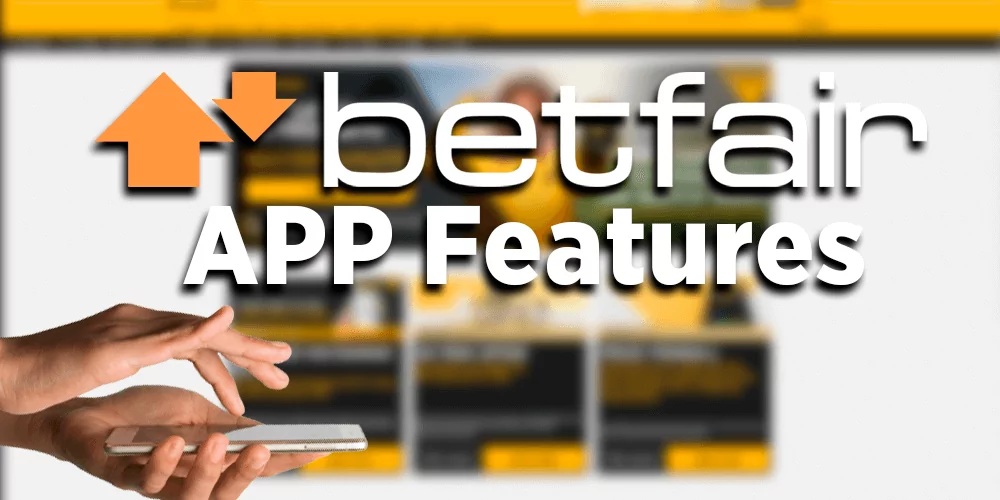 Below are some of the essential features Betfair app has
Slick, uncluttered interface

You do not need to scroll so much or click the screen repeatedly to get what you need. The information you obtain on these few clicks are very responsive and offer so much help without tiring your head.

Ease of navigation

The majority of Betfair app users attest to how simple it is to place bets on this app. The betting market is very competitive, and every user wishes to spend as little time as possible to place their bets. Betfair apk gives its users easy access to even in-play and pre-event odds.
You can as well see your balance displayed on the screen. Besides, you have the privilege of accessing all your betting history. You can sort these results out by various categories.

Cash-out ability

No one wishes to suffer loss. It would be better to experience some little profit or even get back your cash.
This feature is what interests most bettors on Betfair. So, with the Betfair app on your mobile, let not that final whistle sound if you are unsure about the final results.

Live to stream

Any punter with this app can access live streaming games. However, at this moment, this feature is only available to horse racing in the UK.
So, if you live in the UK, you are in a better position to enjoy this. It is pretty frustrating for those outside the UK, especially if they love to live streaming their favorite games such as crickets, league, etc.

Easy payments processing

Would you wish to make deposits from your bank to Betfair? The best thing is that no matter which your bank is, you can do the transaction. Besides, you can as well withdraw with just a few clicks on your mobile screen.

Betfair fast funds

You can also receive your Betfair winnings quickly using the Betfair fast funds feature. If you are a customer and have a visa card, you can request payment, and you will receive it in not more than two hours.
However, the feature is only functional to Spain, UK, and Ireland customers. You can find some fast fund bookmakers that also provide this facility. It will be great if they increase soon to serve more customers.
The Betfair App Offering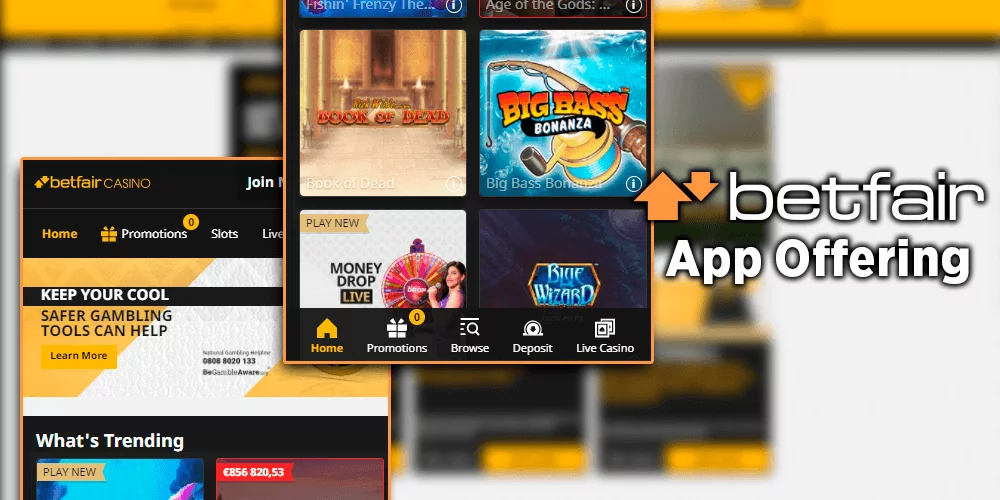 Some people prefer using mobile sites, while others prefer the app. These two provide different features.
Betfair app has various section sites that you will need to download for each section. There are approximately five. This experience is not so rejuvenating. However, we can consider looking at the positive sides of this app.
The sportsbook app allows you to have a look at the Betfair sportsbook. You can also watch horse racing, football, or any other sports event you wish to watch live.
The exchange app will help you access the site's betting exchange. You can place back, lay bets, or play better against other people to get the best odds.
The casino app will allow you to play table games and play slots.
The bingo app will enable you to play bingo right on your phone.
Arcade app allows you to see games featured and helps you earn money.
You do not need to open different accounts to sign up with these apps. Only one Betfair account is enough.
After understanding your favorite sports, then download the necessary app. However, you will need to download the app for the exchange.
You will appreciate using the Betfair app on your mobile than a desktop computer. The app allows you to access full-site features, including in-play betting, customer service, pre-match markets, and promotions.
Another advantage you get is that you can sign up for a new account using the mobile website.
Betfair iOS App
If you have this app, you can attest to how easy it is to use. Apart from using it to bet, you can dig around for other features the app gives you. These include politics, reality TV, and many other betting sites you never knew existed.
The app also enables you to access Betfair forums and chat with people that love betting like you. Since you will find more experienced people than you, you will more likely get advice on how you can get the best odds and win.
How to download the iOS app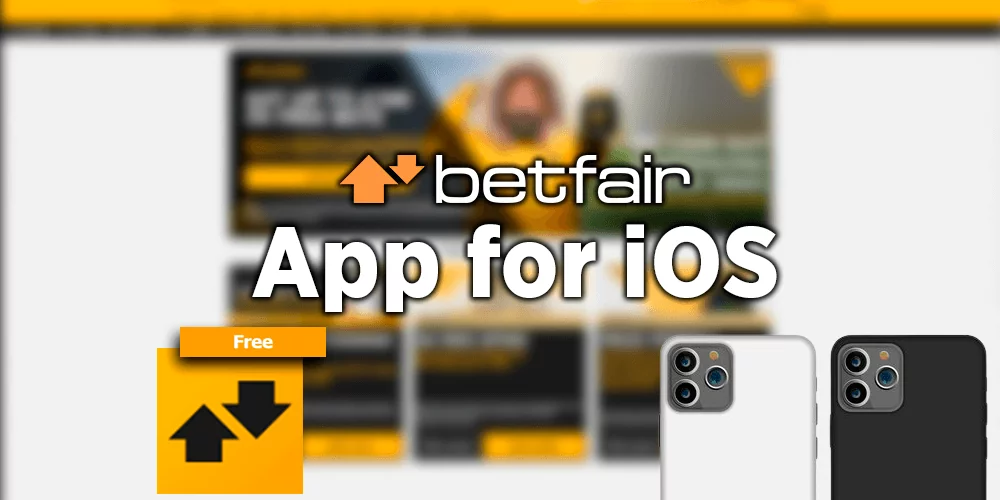 You do not need to go to school to learn how you can do this simple task. Let me help you with how you can download the app without going to the app store.
Go to the Betfair website by our link and sign-up;
After you register, you will see a button indicating download
Select the app and download.
The app will not take many minutes to download and install on your IOS.
Once the app is installed on your phone, enter your login details. Get started.
Betfair Android App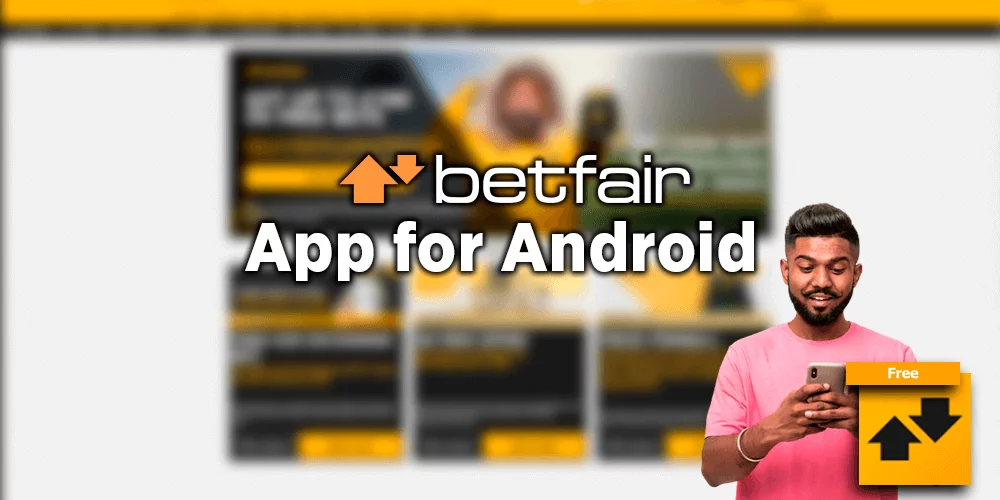 Once you download the Betfair android app and start using it, you will notice how different it is from the website-it is slow. Bettors understand that online betting is all about convenience and speed. However, it may favor some androids.
Here is how you can download the app on your android without going to the play store. If you want it to perform best, download it through the Betfair website.
Go to the Betfair website by our link and sign-up;
You will see a button indicating download on the home page. Click the button.
After a few seconds, the app will have downloaded.
The app installs itself on your android. You are good to get started.
Real user Betfair App reviews
Reviews are necessary for a business to thrive. Whether negative or positive, they help the company improve or continue to offer the best. Below are a few Betfair app reviews from customers who have tried the app.
Customer service

Most users of the Betfair app felt like they have no contact with the customer care desk. The chat robot does not provide the best response; hence a real person may be of many benefits.

Payment

Betfair takes not more than two days to release payment to its customers. So, most customers are confident about it.

Simplicity

Most customers agree how simple it is to use this app. They admit easy access to anything they would wish to know through simple clicks on the app.
Conclusion

Betfair mobile app is the best app users can use for betting. Keeping in mind all these user-friendly features should encourage bettors to try it out. It allows you to make easy deposits and withdrawals; you can cash out if you feel at risk.
Besides, Betfair is constantly improving and going through innovations that put it at the forefront for customers to experience the best service.
FAQS
Is there a difference between a mobile site and Betfair app?

Which betting sites should people avoid?