Are you an Indian gambling aficionado looking for the safest and the fastest payment option to make deposits in an online cricket betting platform? Look no further than ecoPayz India. Punters can create a free account to start using the ecoPayz e-Wallet. There are tons of perks to betting using a digital account. You can use it to track your betting winnings and losses.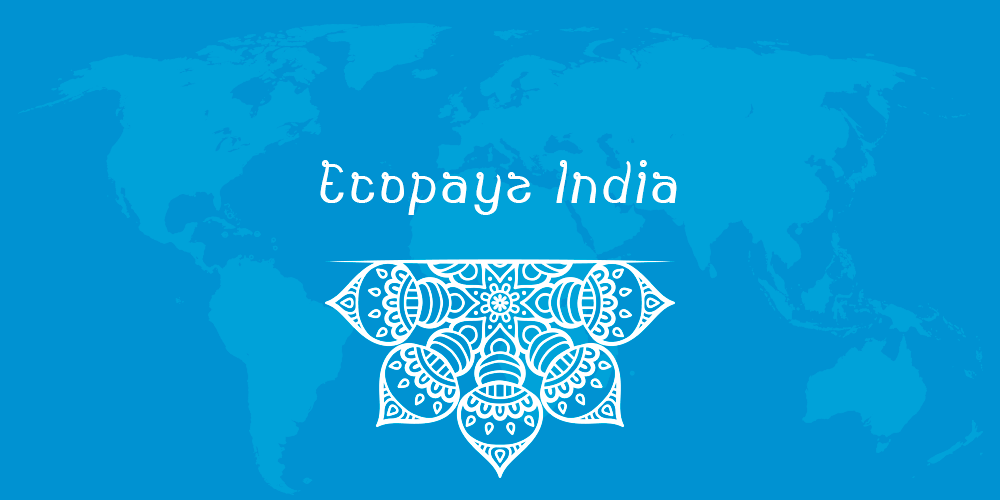 If you have a bank account from a country where gambling is illicit, but you are currently in a country where it is permitted, ecoPayz is a great option. Firstly, place money in your eco account and then use this to fund your preferred online cricket sportsbook account. Ecopayz sportsbooks are everywhere; thus, you will face no issue in placing online bets.
You can also use the ecoPayz account as a payment method with non-gambling retailers. However, there are extra costs for depositing to the ecoAccount by using a credit card, ecoVoucher, or bank wire and withdrawing to your bank account. In our Ecopayz review, we will explain why you should consider using or not using the Ecopayz betting site.
About Ecopayz
EcoPayz is an e-wallet payment system established in 2008. It has been offering payment solutions for more than one decade. It is owned by PSI-Pay Limited and regulated by the Financial Conduct Authority (FCA) for carrying out electronic transactions. The company has offices in Horsham in Sussex, United Kingdom.
Initially, ecoPayz is focusing on a few European countries. But now it has been operating in plenty of countries across the world. This global payment solution has coupled with plenty of reputed online betting sites such as 22Bet, 10 Cric, Betway, etc.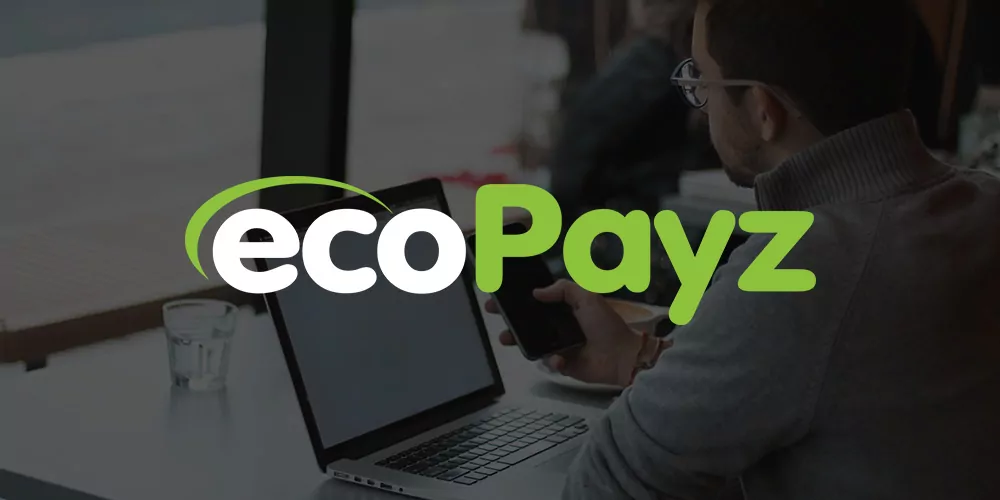 Betting using ecoPayz offers you the anonymity and liberty you need when placing cricket bets online. It is also easy to use. Even first-time punters can quickly send money to other ecoPayz users in any corner of the world.
There is also a VIP membership that users can avail at ecoPayz. Although sign-up is free, this account comes with perks like lowered withdrawal fees, lower forex rates, better limits, free P2P transactions, etc. For the users dealing with INR, the big benefit would be the lowered transfer cost when making the bank transfer. The currency conversion charges also come down when the punter has a VIP account.
How to Start Pay with Ecopayz in Betting?
If you're an Indian resident, you can quickly create an ecoPayz account. The account has classic to VIP tiers. All punters are free to register. But each tier offers different perks. Here is the step-by-step Ecopayz registration guide:
Visit ecoPayz Site
Head to the ecoPayz site and hit the sign-up option to open the registration page.
Add the Required Data
Add your account information first, such as username, email, password, country, and choose the currency. Indians must pick Indian Rupees as their preferred currency.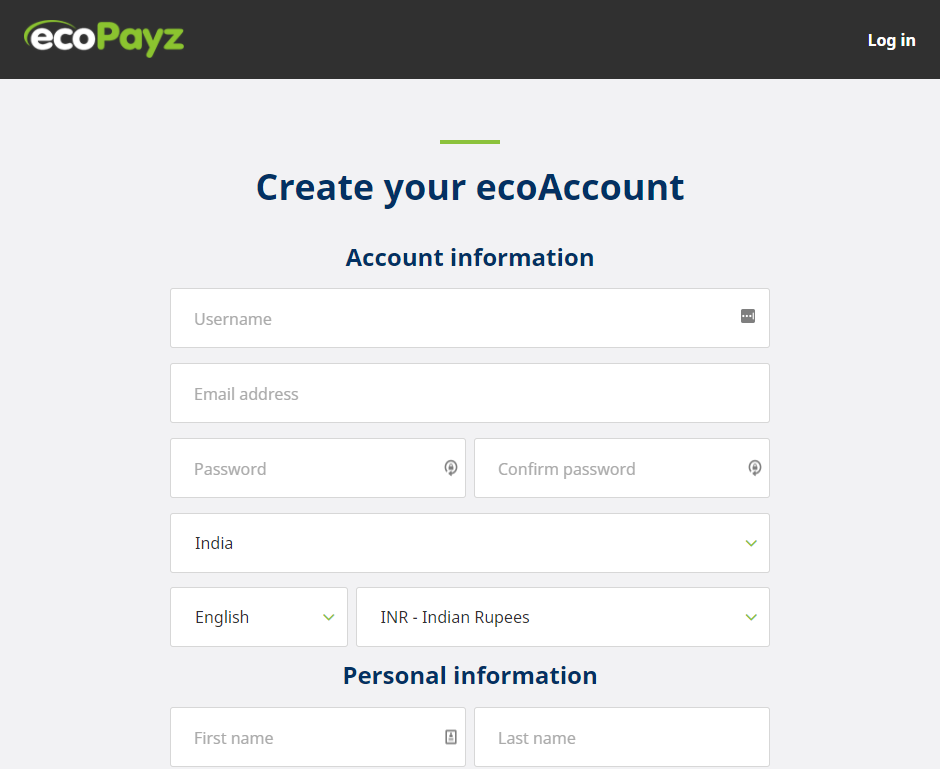 After that, you will need to add personal information like the first name, last name, address, and mobile number with code.
Enter Captcha Code
Now, fill the 'CAPTCHA code' in the box, accept the terms and conditions, and hit the 'Create Account' button. This will complete the ecoPayz sign-up process.
Link Bank Account
Now you need to connect your ecoPayz account with a credit or debit card or your bank account. It will let you make quick transactions at your favorite cricket betting site. Make sure you add all the right information when creating an account.
Remember, all the transactions you make using Ecopayz will only go through your bank. There are no third-party retailers that can facilitate the transactions.
To secure your Ecopayz account, activate two-step verification. For this, use the SMS code or authenticator app. You will get a code at every login that you need to fill to verify your account.
Remember, if you create a new Ecopayz account from one country to another, your account will get blocked instantly after creation. In this case, it's the best idea to get in touch with customer service via email.
Is Ecopayz Safe in India?
EcoPayz is an online payment service that ensures quick and safe payments and international money transfers. Plenty of online betting sites, retailers, and casinos are partnered with it. It takes the privacy and confidentiality of data very seriously. It uses state-of-the-art encryption technology (256 Bit SSL) to encrypt personal and financial information.
This convenient e-wallet system also makes use of the most strict PCI and DSS standards. This signifies that the security systems undergo tests from the company and also via independent audits on a regular basis. This payment system also deploys European data protection standards (GDPR) and will avoid sharing your information with the third party.
Apart from this, this e-wallet provides ecoPayz also provides a sophisticated fraud detection engine created by PSI. Thus, you can safely gamble from India and enjoy betting on cricket matches. But it is essential for Indian users to use ecoPayz India to cater to the Indian laws related to gambling and overseas transactions.
Best Cricket Betting Sites With Ecopayz Support
Funding and Withdrawing Money from Ecopayz
ecoPayz is one of the smartest and fastest deposit options for online betting platforms and casinos. When you use an e-wallet service, you need to make two deposits to start cricket betting on an online sportsbook. Firstly, you need to fund your e-wallet, and then you need to deposit that money into your selected online sports betting account.
Remember, you need to perform this extra step because your e-wallet system operates as a middleman between you and your personal data. This keeps your confidential details well protected on the internet.
All deposits at online cricket betting platforms using Ecopayz are instant. The majority of sportsbook accounts get credited within a few minutes of making the payment. It means you can start betting on your favorite cricket teams and enjoy the action in no time.
There are also no deposit fees charged by the gambling site when making deposits using ecoPayz. But it can differ from one sportsbook to another. You can also make deposits using the ecoPayz app. Picking EcoPayz as your preferred funding method for online cricket betting can ensure speedy transactions. Ecopayz also allows you to save on fees.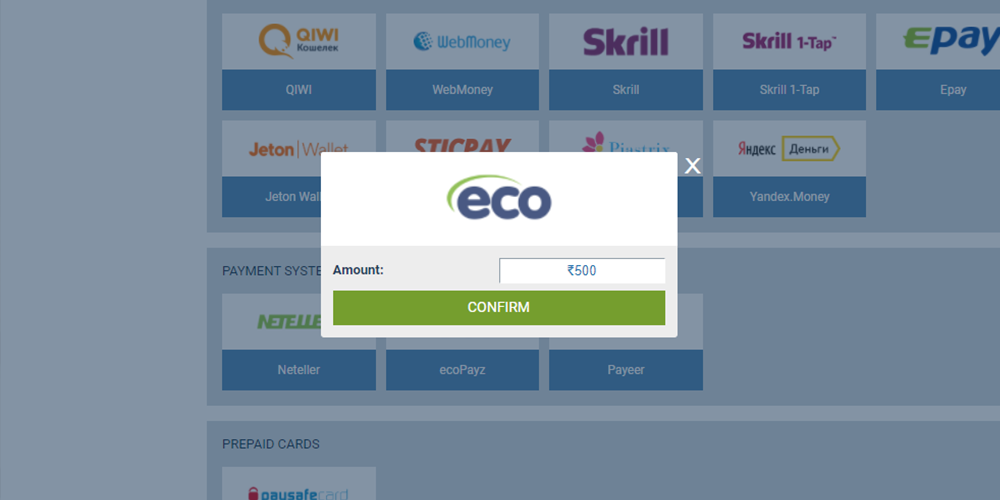 Your Ecopayz account offers plenty of options when it comes to withdrawing funds. The first option is via your bank account, and another option is via an EcoCard. Each payment method has diverse charges and terms. When you withdraw your betting profits to the bank account, it will also be a two-step process. Firstly, you need to withdraw to your Ecopayz account and then transfer that money into the bank account.
It's better if you pick one payment option for depositing and withdrawing. There might be a withdrawal fee charged by the online cricket betting website. It will differ from one website to the other. The minimum charges are €10. Some online betting sites withdraw the money only after meeting the wagering requirements or if you have won more than what you deposited.
Once you have submitted your money withdrawal request, allow 72 hours for processing. As soon as your transaction gets approved, the money will be credited to your Ecopayz account. Remember, in case you are withdrawing a huge amount of money; then you need to give your identity and address proof. You can even apply for a free prepaid MasterCard and withdraw your profits directly from the ATM.
How to Deposit to Your EcoPayz Account?
Create a new account on ecoPayz.
Head to the "Deposit" section.
Fill the amount you want to deposit.
Now pick your preferred deposit method for adding money in your account. There are tons of methods available like Visa, Mastercard, international bank transfer, and local deposit options.
How to Use EcoPayz to Add Money on a Betting Site?
Visit your preferred online bookie and login to your online betting account. If you do not have an account yet, sign up.
Hit the "Deposit" section.
Now add the amount you want to deposit.
Now enter your username and password.
Hit the submit button.
How to Withdraw Money from an Online Cricket Betting to Your EcoPayz Account?
Log in to your online cricket betting account.
Now head to "Withdraw" under "Cashier/Banking."
Add the withdrawal amount that you want to withdraw.
Finally, choose ecoPayz as a payment option.
How to Withdraw Money to Bank Account from EcoPayz?
Login to the ecoPayz account.
Head to the "Withdraw" section located under "Spending and Withdraw."
Fill your bank account information to withdraw to your bank account.
Ecopayz Verification
Verifying your ecoPayz Account before the wagering is an important step. EcoPayz verification involves the following steps:
Register your ecoPayz account.
Pick upgrade for free option.
Look for the 'Verify your identity' option and click on it.
Now upload ID and address proof along with passport picture. You can upload a copy of an Aadhar card, driving license, or passport for identification.
Hit send for verification.
Punters also need to verify their address. They need to upload a utility bill or bank statement for address verification. Make sure that the documents added are not older than 90 days. All the images must be clear. Your name and address must also be displayed clearly on the documents.
The verification process gets completed in 24 hours. Once the verification of the Ecopayz account is successful, all limitations get eliminated, and you can make gambling transactions using Ecopayz. You can also apply for an EcoCard. Same as other e-wallet systems, you can also add a physical card to the EcoPayz account to quickly get cash at the ATM.
Ecopayz Virtual Card for Betting
Ecopayz provides two prepaid cards to the users – ecovirtualcard and eco card. EcoPayz virtual card is the virtual version of the prepaid card that you can only use online. You can start using the virtual card as soon as you activate it.
It allows you to manage your account money in a better way. This will provide users the freedom to spend money the way they want no matter where they are in the world.
Using the virtual card, players can fund their favorite cricket betting site without compromising the sensitive details. EcoVirtualcard expires after one use and gets issued immediately.
Ecopayz Mobile App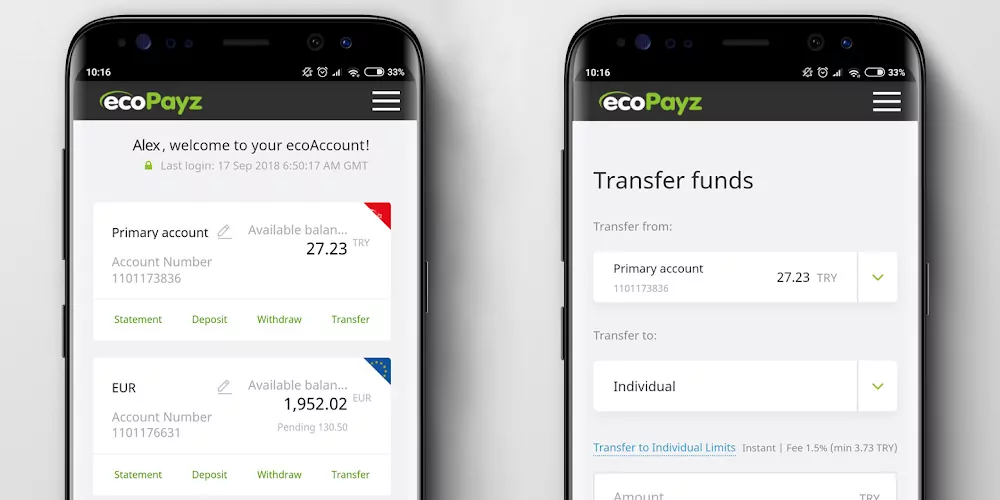 EcoPayz application offers a great experience to both iOS and Android users. You need to download this secure payment app from Google Play Store and App Store. It is a great option for those punters looking to access e-wallet at any time and any place. It has no differences with the desktop version of Ecopayz. With the Ecopayz application, gambling is on the breeze. With just a few taps, punters can deposit to your preferred cricket bookmaker.
The intuitive interface allows you to manage all account information in one place. Another great feature is that you can seamlessly transfer funds between accounts. Moreover, getting started with the Ecopayz mobile app is also easy. Just launch the app and enter your email address followed by the password.
You can also have two-step authentication to boost security. Users can also check the transaction history at any time. If you are already an ecoPayz application user, make sure you update it on a regular basis.
Pros and Cons
The advantages and disadvantages of using an Ecopayz betting platform include:
Pros
Global Presence — The e-wallet has been in the industry for around eighteen years. It has an excellent presence across the globe. It is currently used in 173 countries and supports around 45 currencies, including Indian Rupee.
Safe to Use — EcoPayz makes use of excellent encryption technology – 256-bit SSL/TSL encryption. Every time you use your Eco account, your sensitive details remain private because users need to enter a new security password. The password is sent either using a phone or via scanning QR code that pops up on the screen. It also adheres to the Payment Card Industry and Data Security Standards. Besides anti-fraud policies, KYC strategy, and SSL protocol, it also has two-factor authentication. This ensures all your sensitive data stays out of sight of intruders.
Fast — The payment is also instant and fast. That is why the majority of online bookies trust it more than other payment solutions.
Minimal Fees — Depending on where you currently reside and how you add money into your Ecopayz account, you may be paying a fee. But charges are quite low in comparison to other e-wallet operators. Flat rates are also available for withdrawals. We advise you to cross-check the charges with your associated deposit method before making a deposit at an online cricket betting site.
Prompt Customer Support — Customer support is available 24*7 to the Ecopayz customers. In case of any doubt, they can access live chat to get an answer quickly. There are also FAQs available to the punters.
Quick Sign Up — Signing up is simple at Ecopayz. Nobody likes spending plenty of time on registering. You can create a new account in a matter of a few minutes.
Mobile App Available — A free and dedicated mobile app is also available to users. It offers punters access to their ecoAccount on-the-go.
Multi-Currency Account Support — Users can open one account with multiple sub-accounts in diverse currencies.
VIP Rewards — An impressive VIP program is also available to the high rollers. The company rewards its most active players, exclusive perks like free money transfers, etc.
Tons of Welcome Offers — Depositing funds to an ecoPayz sportsbook also means tons of sign up offers. Do not forget to claim a welcome bonus offer after successful sign-up.
Tons of Products — This e-wallet service offers plenty of options when funding or withdrawing money. Ecopayz cards include ecoVirtualcard, ecoCard, and ecoVoucher.
Cons
There are several cons of EcoPayz:
Not Every Betting Site Accept it — Although Ecopayz is a famous payment method, not all bookies accept it. Thus, it's worth checking whether your chosen sportsbook accepts it as a method of payment.
Restrictions on Prepaid Card — ecoPayz offers prepaid cards to the users. But it is only currently available in three currencies and EU/EEA states.
Conclusion
If you're an online cricket betting enthusiast concerned about safety and privacy when funding at an online bookie, EcoPayz is a great choice. This reputable company is regulated by the FCA. This oldest digital wallet service is an excellent alternative to Neteller, Skrill, and PayPal. Whether you are betting from inside the cab and comfort of your home, you get an incredible experience.
You can use this reliable wallet as a payment method for depositing and withdrawing at an online sportsbook, casinos, and bingo websites. Your money will always stay safe and available whenever you need it.
ecoPayz provides exciting bonuses to new and existing customers. Make sure you check the website on a daily basis.
Ecocard also supports secure connections like TLS and SSL. Just load funds to an eco account or card and use it to make transactions to and from your betting wallet. The e-wallet system has an impeccable reputation in the industry. It also offers 24*7 and 365 days a year customer support in multiple languages.