Are you an online cricket fanatic player from India searching for a fast and convenient solution to manage gambling funds? MuchBetter is a perfect choice. Today, e-Wallets such as MuchBetter have become a famous method as a payment method for online betting sites. Do you know why? It is because this app-based payment wallet is safe, reliable, and simple to use. It also excels in peer-to-peer payments.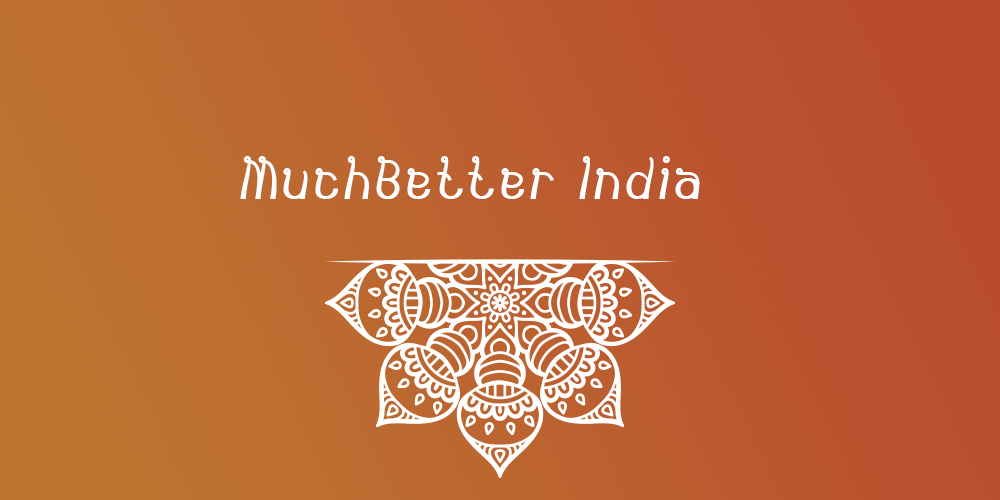 Customers are rewarded for spending money via their Much Better wallet. Users can deposit money onto their preferred betting site account, managing their spending, and transfer money through cards and bank transfers.
The company also deploys stringent safety measures, including a three-digit CVV code generated with each transaction. Moreover, a lack of complicated passwords makes MuchBetter wallet one of the most convenient payment options.
About Muchbetter
MuchBetter is the smartest payment option built exclusively for iGaming. This app-dependent electronic wallet enables the handling of withdrawals, deposits, and balance management from a mobile device easily.
It provides secure and instant transactions to the punters. Founded in 2016, the company started with a focus on the UK and other European countries. MIR Limited UK Ltd operates this app-based payment system. The brand operates in 150 plus countries and has 150,000 active customers across the world.
Currently, there are more than 500 merchant options for the punters for providing deposit and withdrawal options. The corporate head office of MuchBetter is based in Reading, United Kingdom. Israel Rosenthal and Jans Bader are currently managing the company. It provides 24*7 exceptional customer support via email. The skilled reps are ready to fix your troubleshooting answers quickly. The site also claims that their super responsive customer service can fix any problem within six hours of reporting it.
MuchBetter has also earned several accolades at the awards ceremonies. This regulated and licensed payment gateway enables seamless integration with plenty of cricket betting websites. Convenience, speed, and security make it the preferred banking method for many people. Indian sports betting websites that accept MuchBetter include LeoVegas, Royal Panda, Casumo, etc.
How to Start Pay With Muchbetter in India?
Creating a new MuchBetter account is a simple task. It takes a few minutes to set up on your favorite cricket betting site that accepts MuchBetter deposits. Here are the step-by-step instructions:
Download MuchBetter App
Visit the official site of MuchBetter and hit one of the two links to get the application. These links are offered as per the operating system of the device. Alternatively, go to the App Store or Play Store to download MuchBetter iOS or Android App. Using the application to stock an online betting account is a smooth process.
Offer Personal Information
Once the MuchBetter app installation is complete, you can create an account and load funds in it using your credit or debit card. Now add personal details like name, email address, etc.
Add Your Number and Hit Sign Up
Just add your mobile number and then tap on the 'Sign Up' button. Make sure you enter the number in the international format, beginning with the country code. Remember, your phone number will serve as your ID later on.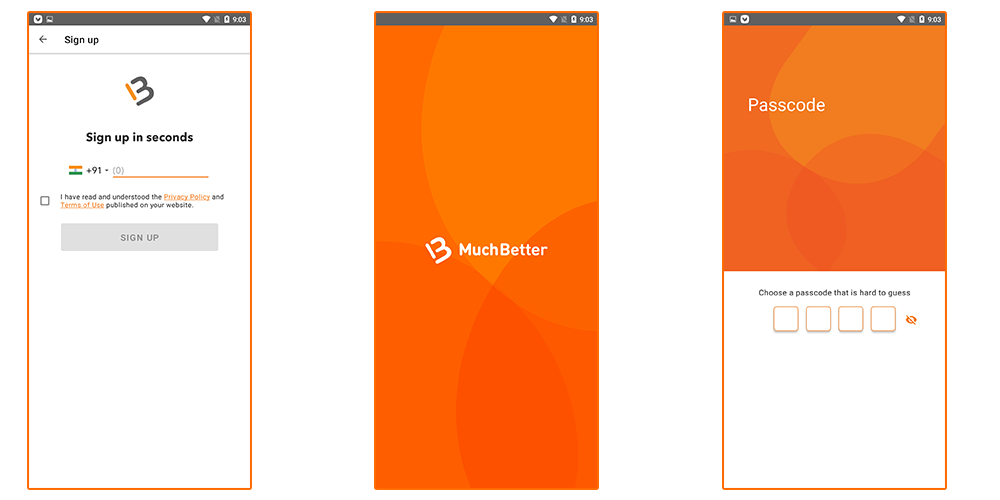 Confirm Your Phone Number
You will get an OTP code via SMS. You need to add it in the box provided and then hit the 'Validate' button.
Pick a Unique Password
Now pick a unique and strong password.
Upload Your ID
Before you make a MuchBetter deposit at an online bookie, verify your account. For this, you need to follow a link sent via email, offer few personal information, take a selfie, and upload an ID picture.
Upload Funds to Your Muchbetter Account
Once the system alerts you about your account verification, you can upload money to a Muchbetter account using debit/credit cards, bank transfer, or Bitcoin. It will take just a few seconds.
Deposit at Your Preferred Online Bookie
Now it's time to link your MuchBetter wallet with your favorite bookie. Deposits at online cricket bookies are instant. Moreover, there are no MuchBetter fees attached to them. You can now access your MuchBetter account and begin betting instantly.
What Documents Do You Require?
To verify your MuchBetter wallet system, here is the list of documents you will need:
A valid passport with name, age, DOB, photo, and passport number displayed clearly.
An ID card (Adhaar card for an Indian customer)
A driver's license that includes your name, DO, address, and driver's license number.
Verifying Your MuchBetter Account
If you have been betting on Cricket for a very long time, you know how necessary is the account's verification. In case you fail to do it, MuchBetter will not process any transaction. Moreover, you will not be able to get any betting profits. You can verify your Muchbetter betting account via mobile number or email. For the successful verification process, here is the step-by-step guide for you:
Launch the Muchbetter application and enter the credentials.
Visit the 'accounts' and pick 'Limits' from the menu.
Now, hit the 'raise limits' tab.
Enter the ID verification and then hit 'Continue.' You can choose the documents that you have selected to verify your country of residence and identity.
Click the picture of the documents and make sure all the information is clear.
Upload the documents.
Now, click a selfie and end the verification process. You can now submit all your documents and selfies.
Within five minutes, you will be notified about your verification process.
Is Muchbetter Safe in India?
Yes, MuchBetter India is a safe method to transfer money to your cricket betting site. Just download the MuchBetter application, verify your account, and fund it. It means you can freely use MuchBetter in India like any other fellow gambler in Norway or Germany. MuchBetter Application adheres to all the regulations of the online payment industry.
MuchBetter also uses safety measures such as data encryption, dynamic security codes, and transaction reviews. When you need to move money from your MuchBetter app, you need to reply to a verification message sent via phone. This e-wallet system is also licensed and regulated by the UK Financial Conduct Authority (FCA).
Add additional layers of safety when using MuchBetter for online gambling in India:
Never share your passcode, PIN or other sensitive information with anyone
Avoid leaving your phone unlocked with the MuchBetter Application
Set up short automatic screen locking times on your device
Funding and Withdrawing Money from Muchbetter
If you have already found a cricket betting platform with MuchBetter deposit options, then you may know how to deposit and withdraw using it. But, if this is not the case, this section is for you.
The biggest advantage of MuchBetter is the low transaction fee charged by the platform. Few funding options do not come with any charges. Moreover, certain deposit options can end up incurring a maximum fee of 8%.
If someone is looking to add money to their MuchBetter India account using Visa or MasterCard, the charges would be 5%. However, this will ultimately depend on the location. MuchBetter wallet also supports cryptocurrencies like Bitcoin for funding the betting account. They will be translated to fiat currency automatically upon landing on your account. However, in this case, Muchbetter charges 2%.
How to Fund with MuchBetter?
After finding one of the best cricket betting sites, it's time to sync your wallet with the platform. Depositing with MuchBetter is pretty simple.
Step 1: Go to Your Preferred Cricket Betting Site and Visit the Deposit Page. Log in to your preferred betting website on your mobile or desktop and hit on 'Deposit' or 'Bank.'
Step 2: Choose the Currency. Choose INR as a mode of currency.
Step 3: Now Scroll Down to the MuchBetter. On the deposit option, scroll down and choose the MuchBetter option.
Step 4: Enter Your MuchBetter Wallet Details. Add your mobile number and the amount you need to deposit. After that, hit the 'Deposit' button.
Step 5: Enter the Deposit Amount. Finally, confirm your transaction on the MuchBetter. Your funds get transferred to your account instantly.
How to Withdraw with MuchBetter?
The cashing out process is the same as that of depositing. But withdrawals will usually take more time in comparison to the deposits. As a rule of thumb, you can see the money in your bank account within 24 to 48 hours.
Moreover, withdrawals are processed immediately by most bookmakers. You can select from GBP, EUR, and USD currencies. For Muchbetter withdrawal, just follow the steps below:
Login and Visit Cashier. Login to your MuchBetter account and go to the cashier.
Now Choose Withdraw. Pick the withdrawal tab, add your withdrawal amount, and choose the green arrow. In case you do not have a pending withdrawal, you will be notified of:

The amount
Any remaining amount after automatic withdrawal
Account and method it will send to

Pick MuchBetter. Choose MuchBetter from the options available if you do not have any pending withdrawals.
Add Number Correctly. Now add the mobile number related to your Muchbetter account and choose the green arrow to submit your withdrawal request.
Enter the Amount. Enter the amount that you need. Once you have started the withdrawal, it will go to your Merchant for review. After that, it is transferred to Muchbetter. This can take ten minutes to a few business days.
Remember, your withdrawal will stay as pending until you complete the validation of your account. Once the cricket betting operator tells your MuchBetter system about it, the money is instantly available on your MuchBetter India account. You will also get 'notification' on your application that your payment was successful.
Muchbetter Mobile App for Fast Transactions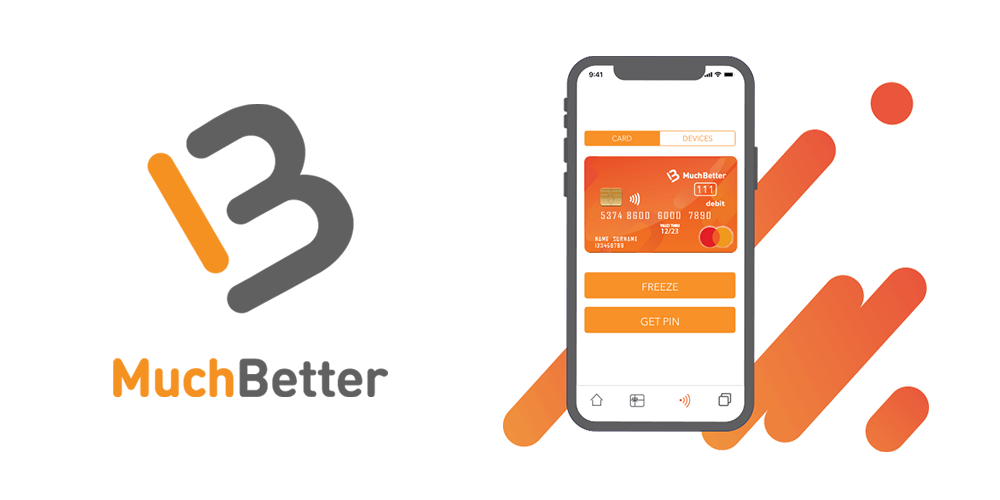 There are a plethora of top Cricket betting sites that offer the MuchBetter India app as the payment option. The app functions the same as that of the MuchBetter Desktop platform.
Moreover, there is no complex procedure involved in downloading the MuchBetter app on a smartphone. Depending on your operating system, head into the appropriate store, and get the app. Muchbetter Mobile app requires version 5 and up for Android and 9 and up for 5.
After installing the mobile application successfully, it will take just a few minutes to set up your account. Once the MuchBetter application has been downloaded and installed, you can use it for accessing your favorite cricket betting tournaments no matter where you are. You can also use a Muchbetter wallet from a mobile device if you want.
Pros and Cons
Pros:
It is not tough to see why tons of customers are choosing MuchBetter as their preferred payment option. Below are the smart reasons to bet online with MuchBetter:
1. Easy to Use
Using MuchBetter is also simple. You just need a smartphone and the MuchBetter application. It means you are not required to remember any additional password or redirects. This makes depositing and cashing out at lightning speed.
2. Instant Withdrawals
A vast majority of bookmakers guarantee instant withdrawals when using the MuchBetter wallet as a payment method. As soon as the online bookie you select reviews your withdrawal request, MuchBetter sends the money instantly to your account. It means you do not need to wait around for confirmation as soon as the transaction is processed.
3. Speedy Verification
Bookies with MuchBetter have easy KYC procedures. It is because they will only ask your mobile number and a four-digit password. Since MuchBettter is an app-based method for online payments, it provides an ultimate experience to the punters.
4. No Restrictions on Claiming Bonuses
There are plenty of online cricket bookmakers providing special bonuses for MuchBetter deposits as part of their deal. A few do not allow users to claim a bonus as long as the deposit is made using an e-wallet. With MuchBetter, that's not the case. It means you can claim any bonus offered by your Cricket betting bookie.
5. Free Mastercard
With a MuchBetter Card, you can easily turn a Muchbetter withdrawal into cash at the ATM or pay at tons of locations. Punters can order a free MasterCard from Muchbetter within EEA regions.
It features a dynamic CVV to prevent credit card fraud. This convenient feature of activation and deactivation right from the app offers you complete control over how you use it and how much money you spend.
6. Loyalty Points
With the use of MuchBetter, you will not just get exclusive rewards from the online bookie, but the e-wallet itself also rewards you with fantastic cash prizes for every transaction you make with a bookmaker. Loyalty points are an invitation to get cash prizes and take part in the weekly prize draws. The more you bet on your favorite cricket team, the more points you will receive.
7. Minimal Fees
Muchbetter allows customers to enjoy minimal fees in the e-wallet sector. Deposits are processed free on betting websites. However, withdrawal winnings take a small fee. This can be as much as 5% when using a Visa or Mastercard.
8. Offers Exceptional Security
Both online cricket betting sites and the MuchBetter app provide exceptional security. It includes document verification, PIN, biometric data, activation code, etc.
Each transaction requires confirmation before processing. Punters will get logged out of their MuchBetter accounts in case of inactivity for over ninety seconds.
Cons
There are also a few disadvantages of MuchBetter wallet:
1. Long Processing Time for Bank Transfer
Muchbetter takes 2 to 3 business days processing time for bank transfer.
2. Stick to Phone 24*7
MuchBetter is a mobile-only payment system. In other words, to use the service, you need to install the MuchBetter app and stick to your smartphone all the time.
3. Famous Payment Options Not Available
Neteller, Skrill, or Paysafecard to add funds to your MuchBetter account is not available.
4. Do Not Support INR
You can't make deposits to your MuchBetter account with Indian Rupee. The only accepted fiat currencies include GBP, USD, and EUR. Remember, the online may accept Indian Rupee, but you will need to turn your local currency to any accepted currencies.
5. Not Accepted by Plenty of Retailers
MuchBetter is not accepted by tons of retailers outside the online gambling sector.
Conclusion
MuchBetter makes online gambling easy and fun. This reputed payment processor allows you to directly load your MuchBetter account via an app to make quick deposits to your betting account. Reliability and safety are among the excellent highlights that put it apart from scams and frauds. It is available all around the globe, with just a few exceptions.
Moreover, sign-up is also a fast and straightforward process. The licensing and certification of the company are also great. FCA regulates it. Thus, it's clear that Muchbetter is not a scam at all. Remember, MuchBetter operates similarly as other e-wallets. This means if you have ever used Skrill, Paypal, etc., then you should face no issue in using MuchBetter at all.