Have you started using Paypal yet? Before convenient electronic payment options like Google Pay, Phone Pe, Paytm, and Jio Pay came along; everyone made payments with cash and cheques. Online money transfer was more of a luxury in India – with stringent net banking procedures.
Now, we all know the hassle and dangers of carrying cash and cheques are many – a reason most of us like to Google Pay it away. However, who was the pioneer that paved the way for platforms like Google Pay & Paytm? Yes, that's right – it was PayPal.
Paypal has been around for a while, but it's only recently that you can use it to shop online in India. Interestingly, the change has been significant. Today, whether you are looking to shop online or bet on your favorite sites, Paypal makes it a seamless affair.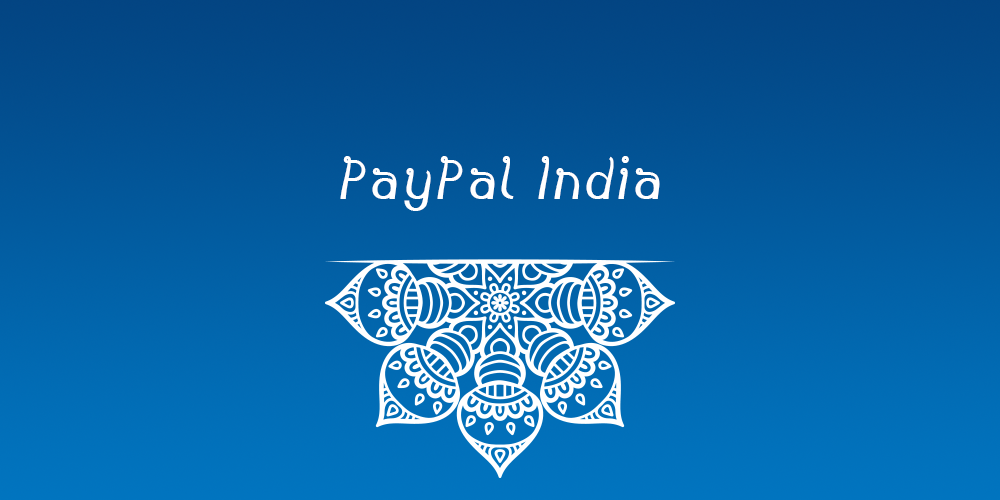 PayPal is an American company that has its operations worldwide, functioning as an online payment and money transfer platform.
The company is the brainchild of geniuses like Elon Musk, Peter Thiel, and Max Levchin. Originally established in 1998 as a security software company, Confinity, it was later merged with Elon Musk's online banking company, X.com, and thus PayPal was born in 2001.
Now, this online payment platform was initially isolated from the Indian market, and although it did exist for use for Indian users, it had a variable number of restrictions that made compliance with Indian users hard.
During the initial years, PayPal was a hotspot for gamblers and crowd favorite because it favored American and European players to gamble in overseas-based online casinos, which were illegal to access in many US jurisdiction states
Today, Paypal betting is as popular as ever – but this didn't happen overnight. After 2003, its gambling operations and support were almost completely stopped. With the growing rate of gamblers and online gambling since the year 2009, PayPal initiated its venture into gambling once again.
This brought massive changes into its policies and operated only in places where gambling was legal – and only with gambling sites that were licensed and followed the approval laid down by regulatory authorities.
Paypal Betting in India
For passionate Indian gamblers to be able to gamble on sites, reliable payment deposit and withdrawal options remain a few. Since 2017, the game has changed. PayPal India now allows Indian users to even use domestic card system RuPay for their payments. The company also has plans to integrate UPI within it so as to support faster funding in the PayPal account.
How to start paying in betting with PayPal?
PayPal has long been a medium for gamblers to deposit and withdraw balance at online betting sites/casinos. Since it is the first electronic payment platform in the world, therefore it is deeply integrated with several verified licensed betting sites, even in India.
IMPORTANT NOTE: PayPal only supports payments on casinos, which have the seal of approval of PayPal! PayPal has very stringent policies and therefore, you can avail the benefit of PayPal at only the valid gambling license holding casinos.
Important points that you need to know about PayPal India Terms & Conditions before getting into betting:
Sign up
There are no fees that are levied to sign up for PayPal.
Currency conversion rates are applicable when you want to pay in a foreign currency to a gambling site. The currency rates are updated daily.
Check the currency conversion if you need
To check the currency conversion rate, here is what you need to do.
Step 1: Go to the wallet
Step 2: Click 'currency calculator' that you can see below your balance
Step 3: The current exchange rate will be shown.
Looking to convert your currency balance present in your PayPal account? Here is what you need to do.
Step 1: First, go to your wallet after logging in.
Step 2: Select the 'three vertical dots' option present next to your currency balance.
Step 3: Select the 'convert currency' option.
Step 4: The currency exchange rate is shown.
Step 5: Choose the desired currency you want your balance to be b converted into.
If you want to pay in a foreign currency using your credit card through PayPal, you have two options:
Use PayPal's conversion process, where you will get to see the Forex rate.
Use your credit card's conversion process where you won't be able to see the forex rate till you get a bill.
You can interchange between the two options through the 'currency conversion options' on the PayPal payment page.
Know the other Charges
GST charges will be levied on all domestic and international transaction fees. It is the same for both business accounts as well as individual accounts registered in India. The details are shared in a consolidated invoice at the end of every month.
What cards can you use?
You can use all popular cards, including Visa, RuPay, American Express, and Master Card, with a PayPal account. Therefore, you can use it for funding your gambling account too.
Ensure all details are right
If the name on your PayPal account and the name registered with your bank accounts are different, then withdrawals will not go through. You may have to check with your bank once to know the outcome. If the payments don't go through then, you'll have to update the name registered with your bank or the name on your PayPal account.
How long does it take?
Won some money betting online? Whether you like Paypal betting or just to receive money, here is what you need to know.
If your withdrawal shows a 'pending' status, then it might be under review and can take up to 72 hours to complete.
A withdrawal will usually attain 'completed' status in one business day, but depending on the bank servers and procedures can take up to 5 days as well.
If payment has not been credited to your PayPal account from your casino account even in 7 days, contact the customer support of PayPal.
How to pay?
Select the particular casino's betting site's payment or deposit option.
You will find multiple choices as your payment option on the platform.
Choose PayPal
Enter your PayPal account information. For quick payments, you can even save your PayPal details on your favorite casino.
Select the amount that you would like to deposit into your casino account and then select the proceed/pay option.
Once the money is deposited into your casino account, you will receive a confirmation on your mail-id.
If you are gambling on a site based/operating out of India, then your INR currency will be converted to the foreign currency, like Euro or USD, etc.
Is PayPal safe for betting?
Now, how can you ensure your Paypal betting experience is safe?
Although it isn't their fault, everyone is worried about their money and has doubts, even if it comes to one of the safest payment platforms ever, that is, PayPal.
Yes, the online payments system is extremely safe for betting in India and elsewhere. Why? Let's see:
PayPal uses a Secure Socket Layer (SSL) digital encryption for all money transfers.
It has strict business standards and stringent policies that sites working with it must uphold.
This online system is only available as a payment option on casinos and betting sites that have a gambling license in that particular country.
Casinos that may not be legit, are not authorized/not holding a license and have the chances of money fraud do not have the privilege to work with PayPal.
Financial details or bank account details of a customer are not required to be provided to an online betting site when you are to deposit money.
It provides an extra layer of security between the transacting site and your bank details.
Payments made are only under the control of the user, PayPal doesn't make payments on its own unless you have selected an automatic payment option.
Some Indian betting sites that support PayPal
Paypal India is supported by many popular betting sites around the world. This includes:
888Sport: Gamble your heart out at interesting and unique casino games.
Betway: Check the football betting odds this site gives you, incredible. Make secure payments, and profit big.
Bodog: Love to watch and bet on cricket? Then head to Bodog, and if you are newcomer, some interesting promos are waiting for you.
Bet365: All types of card games and casino games are at your disposal. The only thing you have to do is deposit some money using PayPal and start the gamble.
Unibet: Bingo! Yes, the very popular Bingo games are played here and you can bet your heart out on it.
ComeOn! : Play Blackjack and Baccarat. Learn new skills while you earn money and withdraw it easily to your PayPal account! No server errors.
Royal Panda: Bet on NBA, bet on Horse Racing, bet on cricket, bet bet bet! Feel the high.
Paddy Power: The Irish power is strong in this one. Get awesome odds on Football regularly and make good wagers.
Does PayPal have a Rupees wallet?
Yes, PayPal has a rupee's wallet. Since it accepts money from the local card system RuPay as well, you do not have to worry.
Any amount that you have withdrawn from a betting site to your account, even if it is in a foreign currency like USD or Euro, will be converted to INR by PayPal itself and reflect into your account. You cannot store foreign currency in your PayPal India account.
Funding and withdrawing money from PayPal
Funding money
Unlike Paytm or PhonePe, PayPal doesn't provide the option to top up your account with money.
You will have to save a credit or debit card. You can make payments directly from the cards linked to your PayPal account.
Although the payments that you receive to your PayPal account from other users will be deposited into your wallet and can be used for payments.
Withdrawing money
You cannot withdraw money from your PayPal balance/wallet to your credit or debit card.
But you can withdraw the balance to the local bank account you have linked to your PayPal account.
Withdrawal to your bank account will typically be completed in 1 business day. But sometimes due to different banks, server problems, and clearing procedures, it can take up to 72 hours for the payment to reflect into your bank account.
Tap on your balance > Select withdraw option > Select from your bank accounts.
A FIRC certificate is required for every payment that you may receive from a foreign country, in India. Check the FIRC request instructions on the official PayPal India website.
Does PayPal need verification?
Do you need to verify your new account?
To start receiving payments (International as well as local) on your PayPal account/ID, you need to fill up your KYC (Know Your Customer) first. KYC is the standard verification process to ensure compliance with local regulations.
If you only intend to receive international payments, then the following requirements need to be fulfilled:
Verify your PAN number
Confirm your email
Add a local bank account
Select your purpose
To receive local as well as international payments, you need to take a look at the requirements, categorized into two sections:
For Individual Businesses/ Freelancers/ Sole Proprietors:
Proof of Identity: PAN Card
Proof of Address: Aadhaar Card/ Voter Id card/ Driving License/ Utility bills
Proof of business identity (only for sole proprietors): TAN (Tax Account Number) / Trade License/ Sales & Income Tax Return
Proof of business address (only for sole proprietors): Registration Certificate/ Copy of recent utility bill (<3 months old)/ GST certificate
Proof of Bank: Voided check/ bank statement
Purpose Code
All Other Business Types (Partnerships/ Ltd Company/ Corporation/ Government):
Proof of Identity
Proof of Address
Letter of Authorization (LOA): Authorized signatory on the company letterhead. Only for the account holder who is not the owner of the company.
Proof of business identity
Proof of business entity: Income Tax Registration/ Service Tax Registration/ Sales Tax Registration
Proof of business address
Proof of Bank
Purpose Code
How fast are transactions with PayPal?
Payments made from your PayPal balance or your linked credit/debit cards will be processed instantly, and you will receive a confirmation for it.
Payments withdrawn from your casino account to your PayPal account will be credited to you within 24 hours of the request.
Payments withdrawn to your bank account will be processed in 1 business day but can take up to 3-5 days.
PayPal app for India players
Indian gamblers and players are recommended to install the PayPal mobile/tablet application! It provides them easy access to their PayPal account; the app is simple to use. Connect your PayPal account to your casino account and easily transfer and withdraw money.
Pros and Cons
Pros
You can receive money from over 200+ countries – in any currency. You want to gamble horse racing on Bwin, which is based in Vienna Austria? Yes, you can.
Do you want to gamble Football on 888Sport based in Gibraltar? Want to gamble Poker on LeoVegas based out of Sweden? Guess what, PayPal has got you covered.
High security, your financial/bank details are not revealed while making payments. You can save your credit/debit card details, or your bank account details and easily make payments at online betting/gambling sites. Your financial details will be secure as PayPal provides a layer of anonymity and protection.
Only supported by licensed and genuine casino sites. You can receive money/withdraw money hassle-free from casino sites based overseas. You will only be charged a low fee.
Brand value and legacy of individuals like Elon Musk and Peter Thiel, which you can trust. Today, it is the most accepted payment form in online casinos all over the world.
Cons
The withdrawal time of money to the bank account can vary and also take up to 5 days. And if you need money urgently, you might have to use your debit or credit card.
Cannot store or hold money to your Paypal account in India – as this goes against RBI guidelines.
Conclusion
Backing a high brand value, trusted over 20 years, supported in multiple casino sites all over the world, ability to transact in global currencies, and highly secure interface. Paypal betting is simple and fun and can open your doors to many casinos around the world.
Don't let faulty servers of some banks and platforms stop you from gambling your heart away, and making money. PayPal it!