Are you looking for the safe option to fund your online betting account? Skrill India is a perfect choice. It is one of the popular online money transfer options used by people around the globe. Founded in 2001, it has 18.5 million customers from 200 countries, including India. Once you have passed the verification process, users can instantly and securely make payments to their online cricket betting account. If you want to know how to deposit with Skrill, below is the perfect Skrill India review.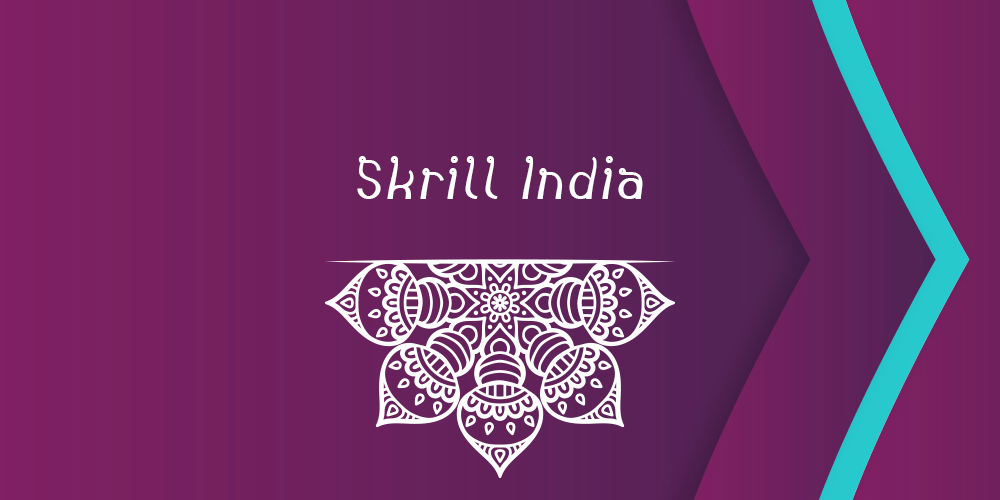 Skrill is earlier known as Moneybookers. Over the years, Skrill has become a reliable name in the payment transfer services globally. Owned by PaySafe Group, it is completely legal in India. This offers comfort to millions of users from India. This e-wallet service also allows Indian players to change their currency preferences to INR.
Few cricket betting sites online accept Skrill deposits and withdrawals without any problem. They have an excellent bond with Skrill. They provide great bonuses, mainly to the Indian players. Once you set up this online wallet service, you can fund your favorite betting site with so much ease.
How to Start Pay with Skrill in India?
To know how Skrill India works, check the following steps:
Register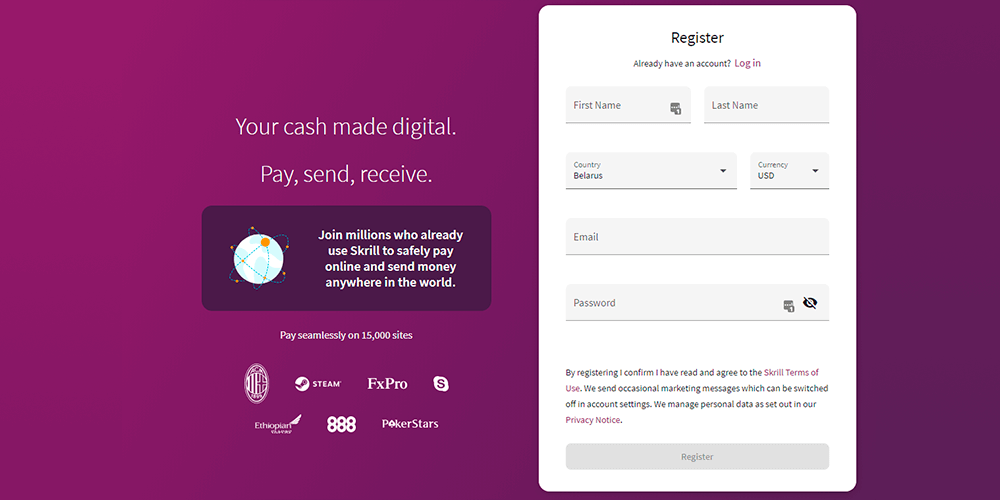 To get started with Skrill India for online sports betting, you need to create an account. If you want to use your Skrill account to fund your online sports betting account, it's best to have a personal account. You can create a personal or business account. Setting it up is quite easy. For this, just follow the steps:
Visit the Skrill India site and hit the register icon located on the homepage.
You will see a registration form where you will be asked to enter your details and create a strong password.
Skrill will direct you to the second page, where you will need to choose the currency and country. To avoid currency exchange charges, make sure you choose domestic currency. But make sure you do it carefully because you are now allowed to change currency later on.
The site will direct you to the third page that asks you to select the preferred payment option. You will then be asked to add more personal information like phone number, etc.
Finally, read all the terms and conditions and click "Register Now."
Skrill allows customers to create just one account per person. If you create more than one account, the company takes strict action and freezes both accounts. Moreover, when you do Skrill India sign up, you can claim for the promotions that the site features. For this, check-in the field for the sign-up offer on the registration page.
Verify your Email Address and Physical Address
It is also essential to verify your email immediately after creating a Skrill India account. This step will likely increase your deposit and withdrawal limits. This ensures that the account is completely functional and eligible for withdrawals.
Remember, email verification is a simple process. Skrill will send you an email, including the verification link. You need to hit a link located in the welcome e-mail.
To verify your email address, just enable your geo-location or upload a photocopy of the bank statement or utility bill. Make sure that they are not older than three months. Make sure they clearly show your name, bank logo, and address. The entire verification process will take 1 or 2 days.
Besides this, you will also need to verify the physical address. The company will email you a six-digit code to the address that you add at the time of registering. Login into the Skrill account, hit verify address and fill the code on the verification page.
Link Credit/Debit Cards
Liking debit and credit cards is also an essential step as it enables instant payments. Simply, choose the card type you want to link, card number, and expiry date. Ensure that the card you add at the site should have the same cardholder name as the one you used during registration.
Also, the card must be compatible with Skrill. For verifying credit or debit card, take into account the following steps:
Register to your Skrill account and choose Cards and Bank accounts.
Choose to verify the hyperlink related to your card.
Once you are done with it, the site will charge a small amount from your account.
Go to your debit or credit card history to find that transaction.
Now choose the debit amount and verify.
You will have to fill in that exact amount in the next step. If the amount is in INR, you will need to enter its currency equivalent. Remember, if you fail to add this correctly, the website will disable the verification procedure 24 hours.
The entire process will take a few seconds to a few days. Contact the Skrill customer department in case you face any problem.
Add Bank Account
For withdrawing money from your Skrill account, you will need to link a bank account. For this, you will have to make use of the 'SWIFT code.' The processing time will take near about one week.
Load Funds
The next step is to load funds to your Skrill account and then use it to deposit at a gambling website. Find the cashier option under the account section and make a deposit.
Login & Start Placing Online Bets
Finally, login using your Skrill Credentials and complete the payment. After you have got funds in your betting account, open your betting account with your favorite bookmaker. Form the landing page, hit join now button, fill personal details, and start placing bets online.
Best Betting Sites With Skrill Support
Is Skrill Accept Rupees?
Yes, Skrill accepts 41 currencies, including Indian Rupees. This means by creating a Skrill account in India; you can save on the currency conversion fees.
But remember, it allows you to begin with one currency and then add more currencies later on as you grow your account. Moreover, your money transfers are instant. Parimatch is an excellent place where you can use Skrill to INR for an incredible betting experience.
Is Skrill Regulated and Secure?
Skrill is a safe and legal payment option used all over India and around the globe. It deploys the latest security technology to offer security and privacy to the customers when gambling online. In rare cases, you will be asked for information.
Moreover, two-factor authentication that sports bookies offer makes it impossible for the third-parties to access your account. This means it is safe for people to use it. Skrill is also regulated by the Financial Services Authority in the United Kingdom. You can create a free Skrill account. Furthermore, Skrill also has a skilled team that deals with anti-fraud.
Funding and Withdrawing Money from Skrill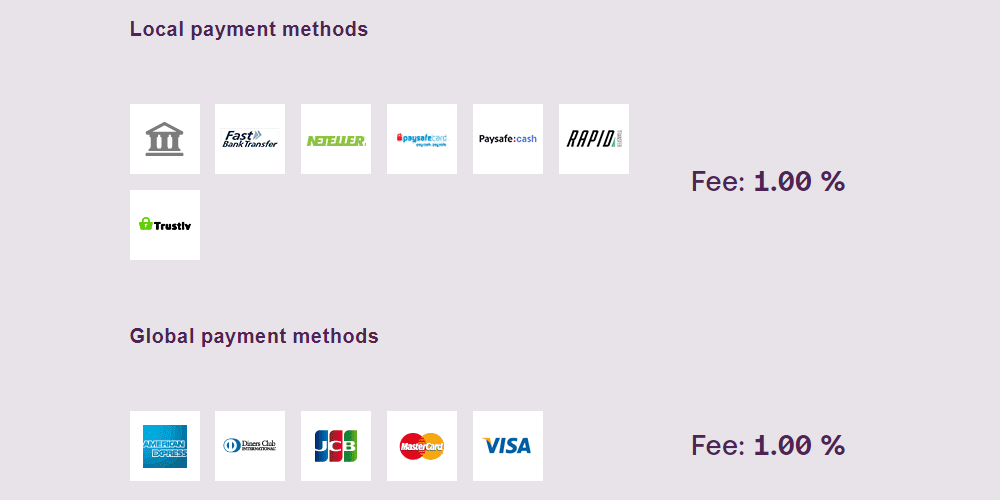 Skrill India offers numerous payment options to Indian customers such as:
American Express
Master Card
Visa Electron
Diners Club
Visa
Delta/Visa Debit
JCB
Neteller
Bitcoin
Uploading funds to your sportsbook account using Skrill India is a pretty simple process. Whether you have an account at ICICI or SBI, you will deposit money to Skrill without any charges. You can deposit money in the Neteller account and then transfer it to the Skrill account. You can even select cryptocurrencies for funding your Skrill account. Here is how you can deposit to your Skrill account:
Go to the online betting operator of your choice.
Visit the deposit page in the banking section.
Just click on the "upload funds" option on the homepage.
You will see a list of diverse deposit options. From that, choose Skrill.
Now you will be asked to add the amount you want to deposit. Make sure you add money to the Skrill India wallet first.
You will see a page where you need to login to the Skrill account.
Skrill India will ask you to confirm the amount. Make a confirmation and then pay to the online bookie.
As you know, Skrill uses the highest standards of encryption, so all your transactions are safe. You can deposit to Skrill using the following ways:
UPI
Manual bank transfer
Credit/debit card (Such as VISA or MasterCard)
Bitcoin & Bitcoin Cash
AstroPay Net Banking
Neteller
Each Skrill deposit method comes with 2.5% charges. When you need to cash out for a gambling platform, you can request withdrawal funds from your Skrill account at any time. Remember, Skrill may also ask you if the money is for gambling or non-gambling purposes. Thus, make sure you pick gambling activities because it may block you from depositing at the online betting sites if you accidentally press non-gambling.
There are numerous ways of cashing out your funds from Skrill. The first way is to withdraw money directly to a debit or credit card or bank account. You will be charged 7.5% for withdrawing on a card and Rs 380 for a bank transfer. If you are carrying out transactions that involve a currency conversion, Skrill adds between 2.99 and 4.99% to the exchange rate. This shows how crucial it is to carry out transactions in Indian Rupees for the Indians.
However, when you request Skrill withdrawal to Indian card or bank account, the transaction will be audited by the Indian government. Thus, make sure you consider it as your last resort.
How To Withdraw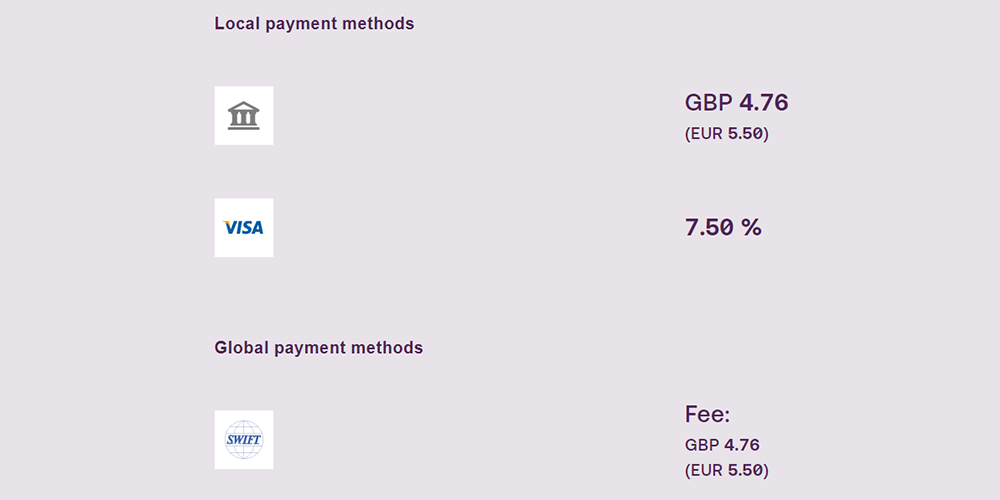 Skrill India withdrawals are as simple as making Skrill deposits. Here is how you can withdraw money from your Skrill account:
Transfer the money that you want to cash out to Skrill from your betting account.
Now login to your Skrill account and choose to withdraw from the cashier section.
You can withdraw money to your VISA card or bank account. Remember, if you do not have a VISA card registered, add a VISA card, and follow the instructions carefully.
Choose to withdraw now button and choose the bank account or card you want to withdraw
Hit Next and then enter the amount you want to withdraw.
Choose next, and you are done.
Moreover, your Skrill account also allows you to check your transaction history. This makes it simple to keep track of the money that you have spent on sports betting.
Skrill India allows the best betting websites with Skrill in India to serve the customers efficiently by avoiding late payments. Remember, the top betting sites with Skrill in India take minimal time to process funds, unlike other payment methods.
Few of them take less than one day to process payouts.
It's best to check out the time taken by the betting operator for processing transactions. Usually, it takes around 2 to 5 days. If you face any delay without payment, it's best to get in touch with the customer support department of the betting operator and then savvy Skrill customer support.
Must Have to Verify Your Skrill Account
Skrill also carries out a verification process to filter the intruders from real ones. To verify your Skrill account, follow the steps below:
Login to your Skrill account
Visit the settings page and hit Account Verification
Choose "Verify Now."
Use a web camera to take a picture of valid identification cards like passport, ID card, or driving license.
Take a selfie with a piece of paper that has Skrill written on it and the current date. Taking a selfie is essential because it will prove that you are the same person you claim to be.
Upload a copy of your bank statements or utility bill from the past three months.
Once verified, you will be able to start sending and receiving funds using Skrill.
Comfortable Skrill Mobile App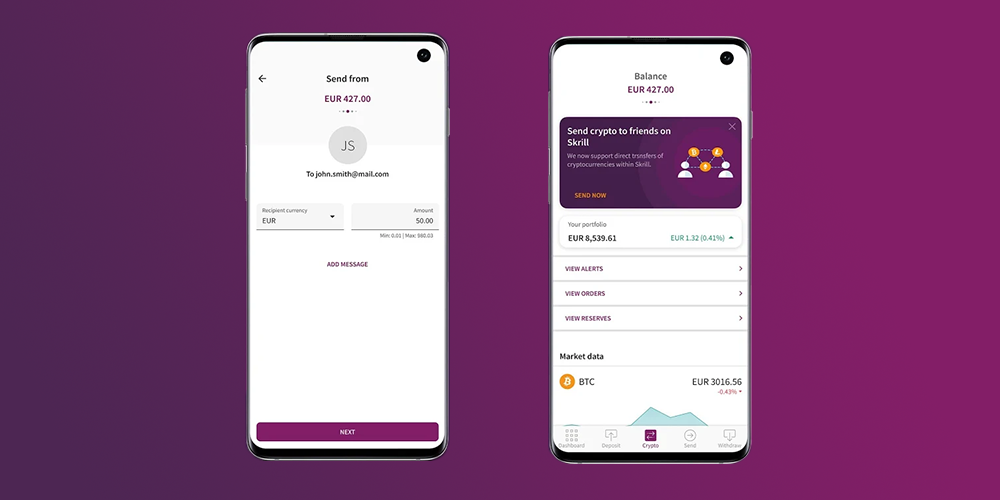 With technological advancement, the majority of people are doing online gambling on their smartphones. Today, almost all gambling operators feature great application for mobile betting. You can download it to your Android and iOS devices. But few of the mobile betting apps are built for Skrill.
You can use the easy-to-use Skrill mobile app to check your account balance, make a transfer, withdraw money, and buy/sell cryptocurrency. Skrill app has a superb design and is user-friendly too. This makes users navigate and transfer funds quickly. Therefore, make sure the online betting site you have chosen supports mobile betting via a dedicated app.
Why Skrill is the Best Choice for Betting in India?
Skrill is widely accepted by online gambling websites compared to other payment options such as Bank transfer, Mastercard, and VISA. The main reason why it is so much famous is that:
Fast and Simple to Use
Skrill is fast and extremely easy to use on any online betting platform. No matter where you are located, you will make a deposit and withdraw in no time. That is why there are plenty of online bookies with Skrill.
Set Up Account in INR
Skrill is available in about 200 different countries. It also allows the users to set up an account in Indian Rupees. This makes the entire process of depositing and withdrawing money easy without paying any hefty currency exchange fees.
Secure
Another big reason why players prefer this e-wallet service is due to a high degree of privacy. It means you don't need to worry about security when performing any payment using Skrill. It is because all transactions are carried out using high encryption levels. With two-factor authentication and a unique code, no one will be able to decipher any vital information.
It is because the authentication code changes once in three seconds. Operators that support Skrill also go through an in-depth evaluation regarding safety and security before Skrill links with them.
Cost-Effective
You can use Skrill for free or for the minimal processing fee, depending on the transactions. If you stay logged in and perform just one transaction in one year, you won't be charged. There are also betting sites that ask you to pay 2.5 deposit fees on transferring money to the Skrill account.
Record Keeping
Using Skrill for the betting website also means tracking your bankroll, which is a huge benefit for Indian Punters. Your account also comes with a transaction history feature that keeps all your data in one place and tracks everything.
Convenience
Skrill lets you quickly transfer funds from one cricket betting platform to others. This helps you nail the best offers.
24*7 Customer Support
Skrill has a friendly and supportive customer care department that responds to the queries of customers swiftly. They understand how vital money is for you. So they work 24*7 to offer you superior customer care services.
Conclusion
Skrill is the best and safe payment option for Indian punters for making deposits with the bookmakers and sports betting platforms. The e-wallet service is also compatible with mobiles. This is suitable for players that want to place cricket bets on-the-go.
But keep in mind that the processing time for withdrawals can differ between different betting platforms. It's worth checking out the Skrill promotions page at the site to grab the extra bonuses and other perks. Our Skrill India review says it's worth using the platform.