How to win cricket betting — Fast guide for cricket bettors
Are you fascinated by the game of cricket and eagerly follow all matches of 'Men in Blue'? Do you apply your cricketing knowledge to bet on the sport? Do you constantly scroll the search engines and look for how to win cricket betting tips? If all this applies to you, then this post will surely serve you well! Here, we have curated some constructive tips and tricks that will allow you to maximize your earnings in cricket betting. So, just follow this 101 guide and learn how to bet like a pro punter!
How to bet and win money on cricket?
For Indians, cricket is like a religion. They follow all the cricketing action, especially that of the Indian cricket team, religiously. If you are also an avid follower of the Indian cricket team and consider yourself as a pro, then you should try your hands on cricket betting. You shouldn't just bet for the sake of entertainment, but you should even try to rake in huge winnings from it.
Cricket is undoubtedly one of the most popular betting markets. The punters accumulate millions and even billions through cricket betting. However, unlike Casinos, cricket betting is not purely based on luck. The ingredients of winnings in cricket betting are strong cricket knowledge, betting skills, determination and little luck.
Now, you must be wondering, how to win cricket betting and earn a handsome amount? For that, you have to create a perfect cricket betting strategy and follow a more practical approach. For your ease, we've enlisted some of the proven tips and tricks suggested by the experts. So, without further ado, here are top tips on how to win cricket betting:
Best Cricket Betting Websites
Check match variables
There are certain factors varying from one match to another, which can impact the final outcome of the match. These include variables like home bias, toss bias, weather conditions, pitch conditions, and last-minute changes in the team. These can, at times, change the whole dynamics of the match.
For instance: The pitch and weather conditions play a crucial role in turning the outcome of the match. In the case of sunny days, batsmen have an advantage over bowlers. On the other hand, the advantage shifts to the bowling side in case of bad weather. Furthermore, the outfield (whether fast or slow) can impact the fielding and the boundaries. A pitch that breaks after a certain duration of the match may seem to be favourable to the bowlers.
Hence, you should place your bet strategically after carefully studying and analysing all the match variables. If you perform this step well, then you'll surely be able to correctly predict the winning side.
Team analysis
If you'll ask pro punters to give out tips on how to win cricket betting, then the common answer would be to 'analyse the teams'.
Undoubtedly, the performance of team members and the team as a whole, impact the match result. An in-form newbie can perform much better than an out-of-form experienced player. Similarly, a least-favourite team can beat a hot-favourite team. So, you shouldn't always put all your stakes on big names. Instead, you should research well before a cricket match. You should focus on the team and individual players while researching. Furthermore, you should research the form of teams and go through the statistics (both past stats and current stats) of the teams and players.
Each cricket team receives ratings for its performance and the rating keeps on changing throughout the year with the team's performance. These ratings can be really helpful in planning the bet. Hence, you should analyse the ratings, rankings and the overall performance of the team to place a well-informed bet.
It is a great approach to spend some time studying the history of teams to get the numbers right. You should find information related to the form, weakness, trends and stats of the team. You should also find out if any particular player performs well or badly against a specific player. Some players even have their favourite grounds where they tend to perform well. Knowledge of these little things can allow you to place better bets.
Furthermore, you should also look at head-to-head comparisons of teams. Find out details related to the form, injuries and health status of players. This will allow you to identify the top scorers and best wicket-takers of the match. With such data, you can plan your bet in a better way.
Choose a reputable bookmaker
If you've mastered the art of cricket betting, you are half done. For the rest half, you need to choose a credible betting platform (bookmaker). There are many options available in the market, but you should select a bookmaker that will allow you to claim huge winnings with ease. Along with paying on time, the bookmaker should also ensure the security of data.




To select a reputable sportsbook, you should go through user reviews and ratings. You should also look at factors like license, deposit & withdrawal options, customer support, etc. Along with these, you should also look for bonuses and other perks offered by the sportsbook as these can maximize your winnings. You should finally choose a bookmaker that stands by all these factors. It would also be a wise step to subscribe to various sportsbooks so that you can choose the one that offers maximum winnings and minimum losses.
Search best tips
As stated earlier, cricket betting requires a perfect strategy and practical approach. You need to do a lot of research to get the numbers right.
If you are a newbie, then you should start by researching a lot about cricket and betting. You should make yourself familiar with the rules and technicalities of cricket as well as betting. It would be best to learn about various factors that can impact the outcome of a match (pitch, weather conditions, team statistics, etc). You should understand the format of players and skill-sets of each. You should also understand the nuances of cricket betting to come out confidently as a bettor. In this way, you can increase your chances of landing with big winnings.
Once you've gained ample knowledge, you should also look for constructive tips. You can search the internet for how to win cricket betting tips. You'll find ample tips and guides for the same. Try all of them and settle with those that worked best for you.
Try to find your best betting strategy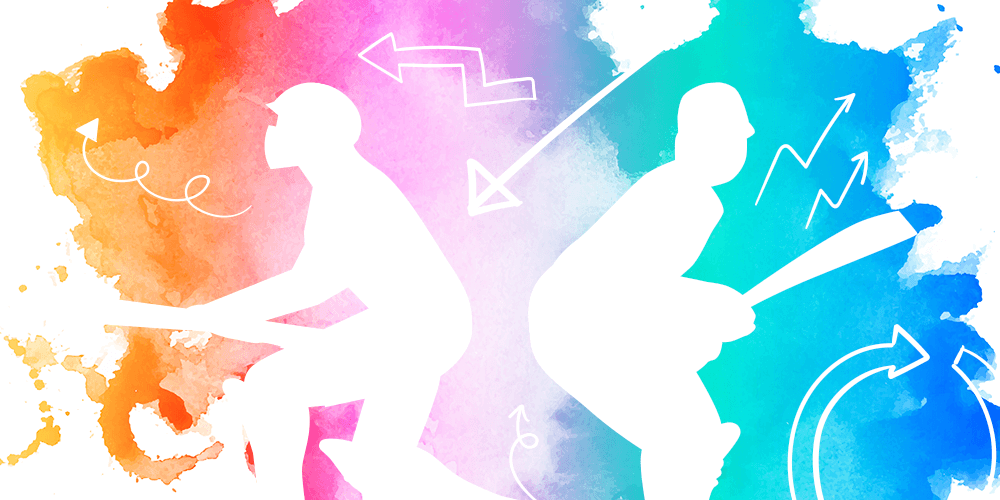 The best thing about cricket betting is that it allows different wagering options. You can either bet on the final outcome of the match or on factors like runs, wickets, players, etc. In order to maximize your winnings, it is advisable to choose a betting strategy that works best for you. You can choose your best strategy based on your experience in odds placement and your preference. Here are the best betting strategies to choose from:
Outright winner of the match
The most common and simple betting strategy on how to win a cricket match bet is to wager on the final outcome of the match. Here, you need to simply choose a team that you think has higher chances of winning the match.
Outright winner of the season
If you aim at landing with huge winnings, then you need to broaden your risk appetite. Choosing the outright winner of the season is the best option for that. To prepare for that, you should first start by researching well about each team as well as players. You should have ample knowledge of weather conditions and form of players/teams to appropriately make your bet.
Top players of the match/season
Instead of betting on the final outcome of the match, you can put stakes on the players that you think would outperform in a particular match/season. To choose the top player, you should look at strike rates of batsmen and bowling average of bowlers along with their form and past performances.
In-play betting
A cricket match is unpredictable till the last ball and even the win slips between the team. Hence, live betting can be a great option to maximize your winnings. You can stream the match and predict the outcomes more accurately. The odds also keep on changing in case of live betting, so you can capitalize by placing the bet at the right time.
Laying the draw in test matches
If you are looking for a safer option, then you should choose to lay the draw. This bet works well for test matches. In this case, you'll have to work as a bookmaker and pay the amount calculated based on odds in the event of a draw. It is the safest betting option, but the payout is on a low side.
Betting on the runs scored
Many bookies allow users to bet on the runs scored within a match. In this type of betting, a benchmark is set by the bookie and you need to bet on the fact whether the runs scored would fall above or below the benchmark set. To place your bet appropriately, you should consider the players' stats and other match variables.
Manage your betting bankroll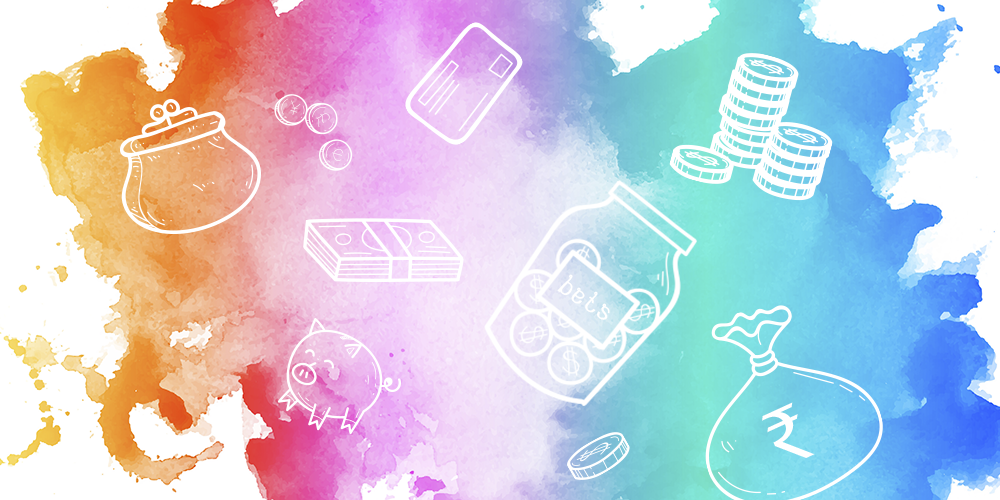 Cricket betting may appear lucrative, but it is subject to risk just like other betting markets. Hence, you shouldn't put all your money even if you are 100% sure of winning. It is essential to practice bankroll management. For that, you should allocate a budget for betting and split it for different matches and accounts. It is a better approach to understand your risk appetite first. Then, you should create a bankroll such that can account for losses.
It is also a great strategy to only bet within 10% of your bankroll for a single match. You should also split the stakes equally between the outcomes to reduce the risks. Also, you should only place a bet after you have done your homework well.
Conclusion
Cricket betting is surely one of the highest-paying betting markets if you know how to get it right. To increase your chances to win cricket betting, you should first enhance your cricketing knowledge and carry out research. Next, you need to select a reputable sportsbook, manage your bankroll and choose your perfect betting strategy. It is also advised to consider vital factors like match variables and team statistics. If you follow all the tips mentioned above, then you'll surely be able to win cricket betting.